Sabre VObject 3.1 released
I just released version 3.1 of the sabre/vobject library.
It's a minor release, but contains a bunch of features I didn't have time to add to 3.0, namely:
You can now parse jCard and jCal. In version 3.0 only generating these formats was supported.
Methods to convert between vCard 2.1, 3.0 and 4.0.
A whole bunch of bugfixes and smaller features.
A fancy new CLI tool, that looks a bit like this: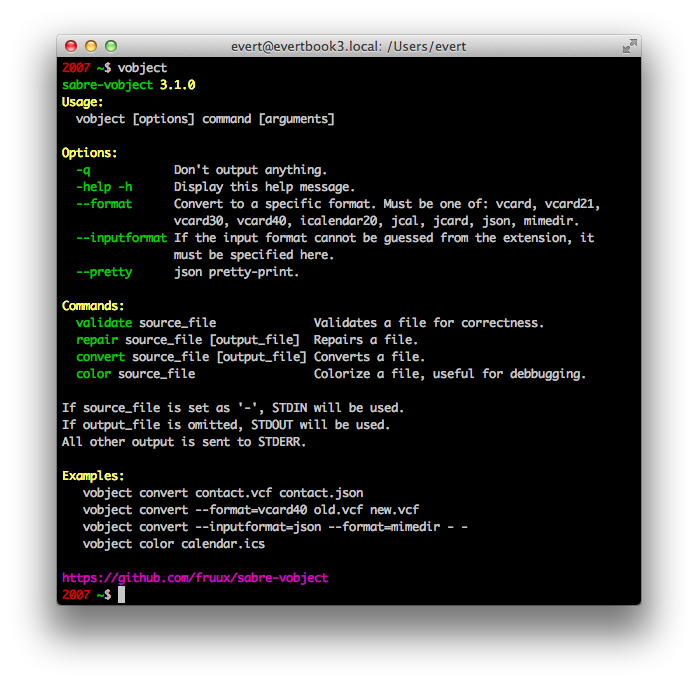 Read all about the new features in the Documentation or check out the ChangeLog for the full list of changes.