15 years of blogging
I'm a few days late, but as of May 25, 2021 I've had this blog for 15 years! I guess it also makes this my longest running project.
The blog went through quite a few iterations and platforms, but the current Github Pages iteration is about 8 years old already.
This is how it looked between 2006 and 2010: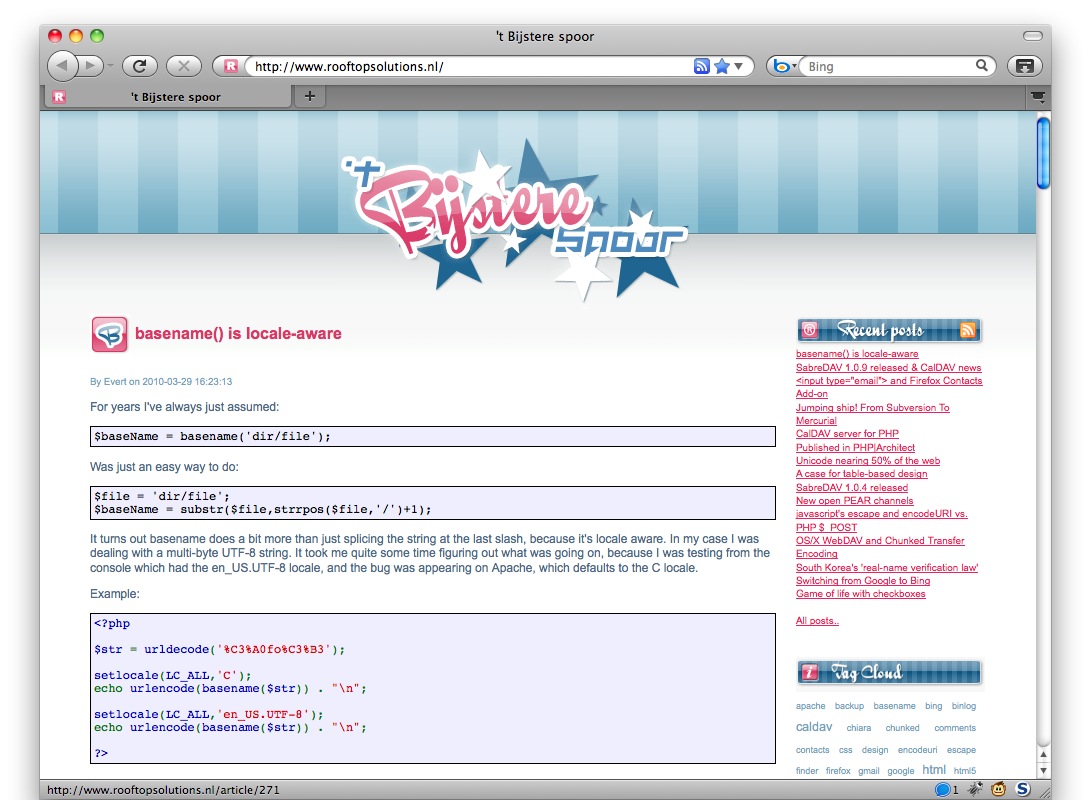 This was definitely the most elaborate design, but eventually I got sick of a hand-written PHP and switched to a more plain Habari-based blog.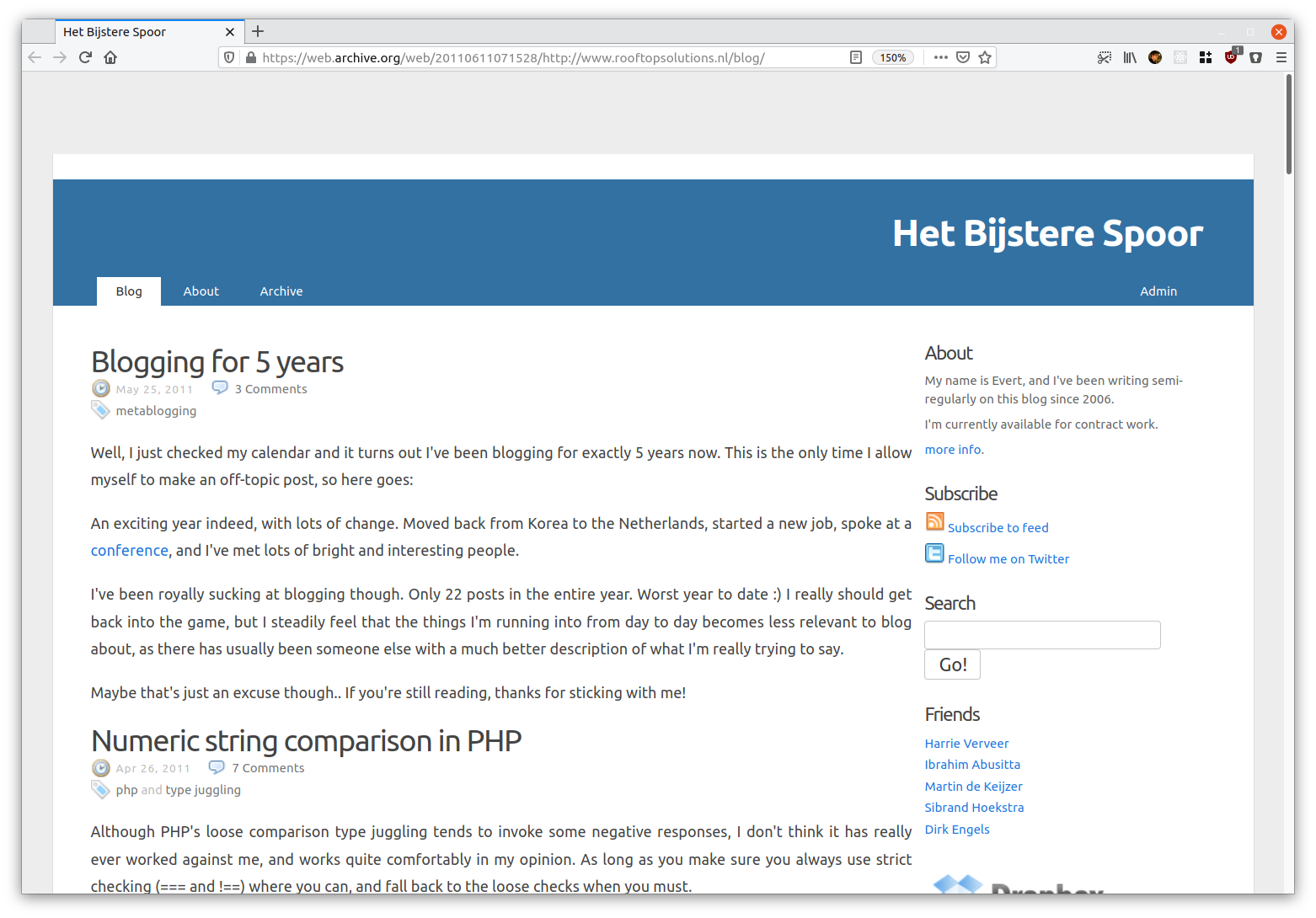 I've had plans for years to move away from Github pages again, and do a custom build. Github pages is so easy to use, but the lack of a server-side language stifles my creativity a bit. I want to add a regular-old comment system again and add websockets for bits of creativity.
Some stats

Since I started measuring in 2010, Google Analytics has reported 2 million pageviews!
I've published 426 posts. The number of posts is trending downwards year-over-year. I find it harder to just write about a small interesting thing I came across, and posts tend to be more long-form now.
I wrote articles in 15 countries, in 5 continents!
I got 101 email subscribers.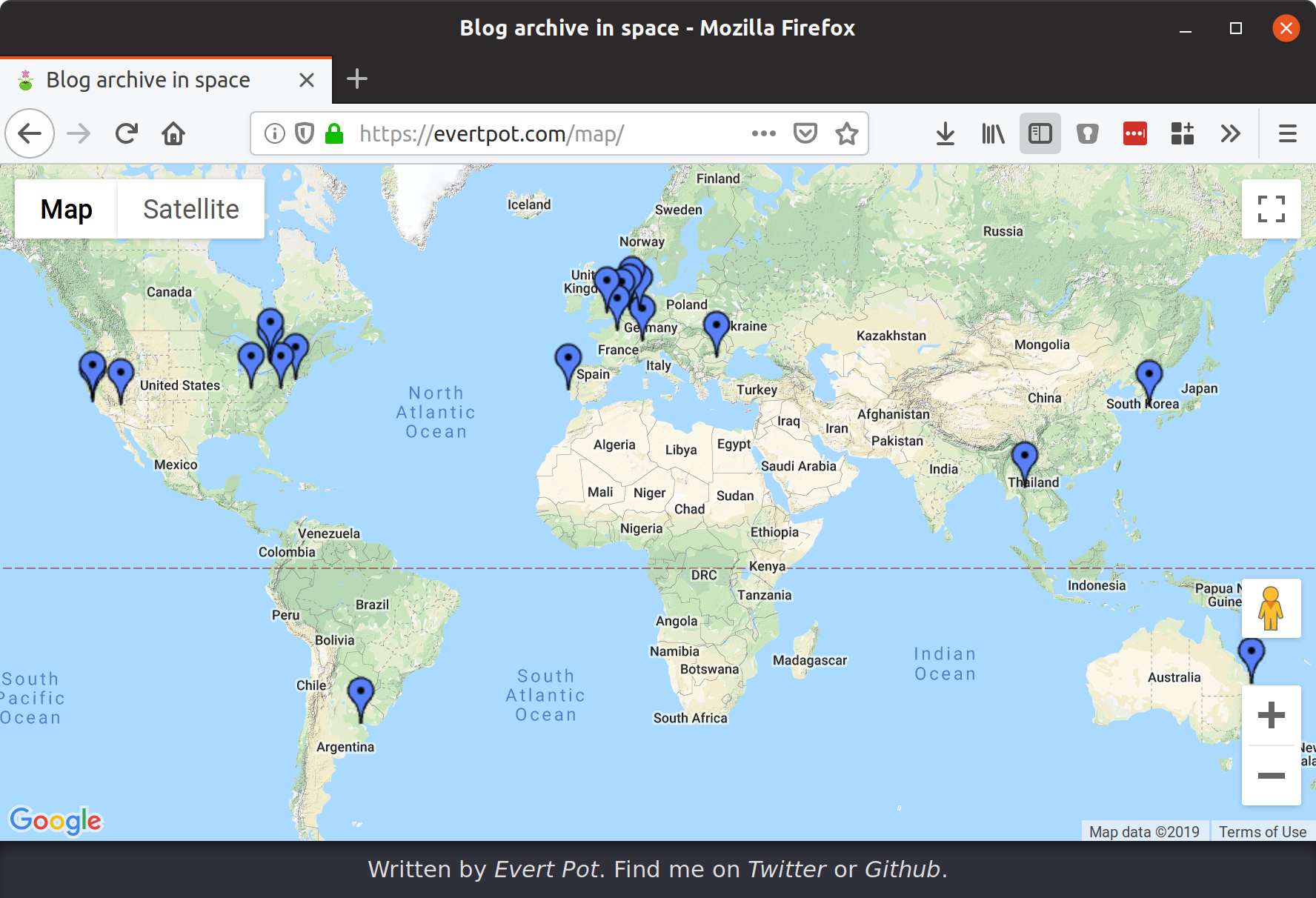 The most popular post ever is about following redirects in PHP, which probably has to do more with good search keywords than anything. 144,565 pageviews.
I also wrote 68 posts for every HTTP status code. Combined, they got 202,656 page views as of today.
My proudest post is about HTTP/2, Server Push and compound documents, because I added a bunch of interactivity that I think a lot of people loved. I'd like to do more like this, but it was extremely time consuming. It must have taken at least 100 hours!
Thanks!
Thanks everyone for reading and supporting! It's all the great responses that give me the energy and motivation to keep going =)